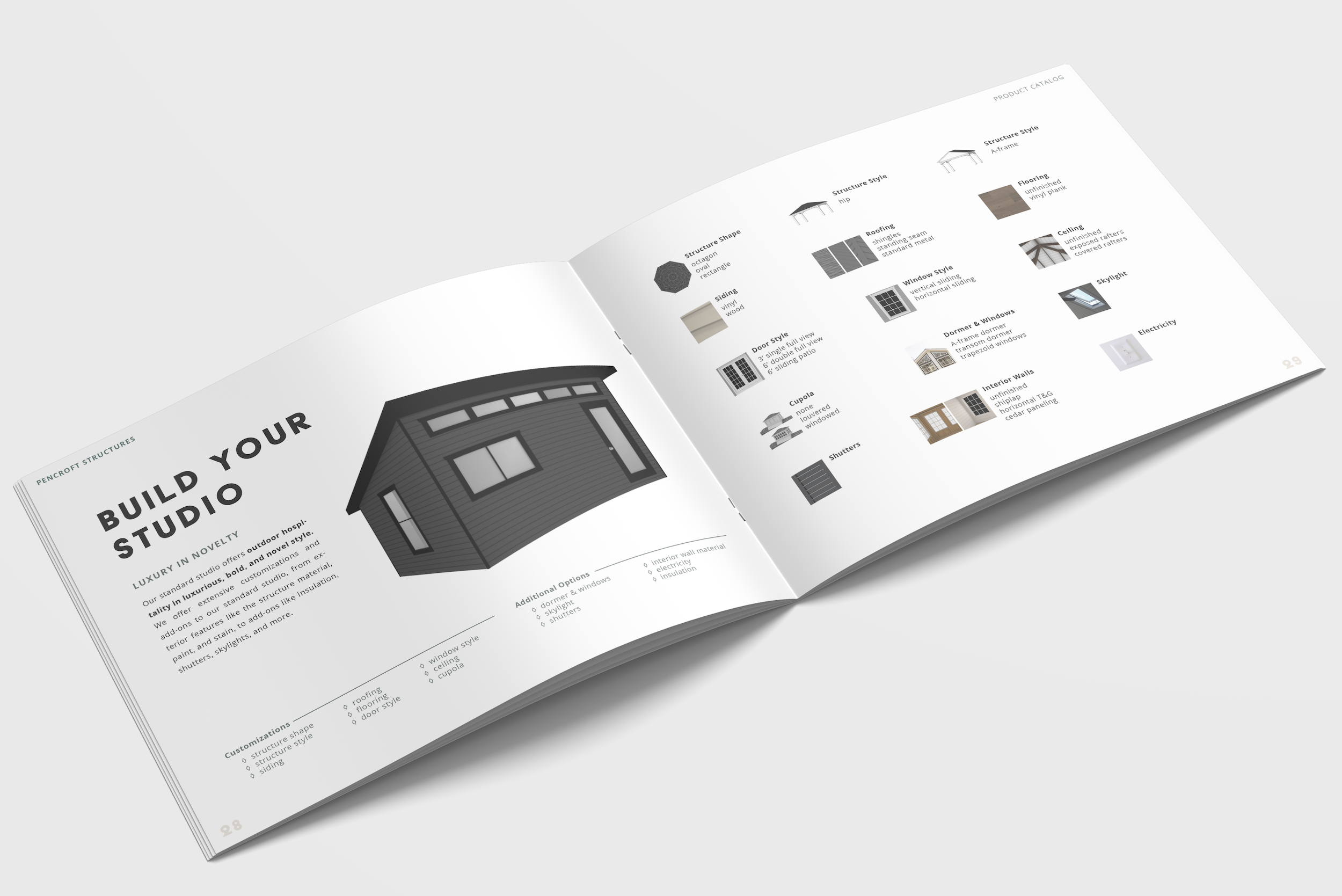 Modern Product Catalog
Medialark x Pencroft Structures
The vast majority of the backyard construction industry is stuck in the past, continuing to market products with dated designs and cluttered communication. Pencroft Structures, however, is trailblazing a different approach.
This project was founded upon the mission to design a catalog that breaks the mold by presenting backyard structures through a bold and modern lens. The catalog is intended to excel in readability while conveying a strong commitment to quality, luxury, and novelty.
We invite you to browse through the catalog below and hope you enjoy the design as much as we do.